This picture was taken at a memorial site in Huntsville next to some cemetery out by a lake (I'm not sure the name of the cemetery or the lake):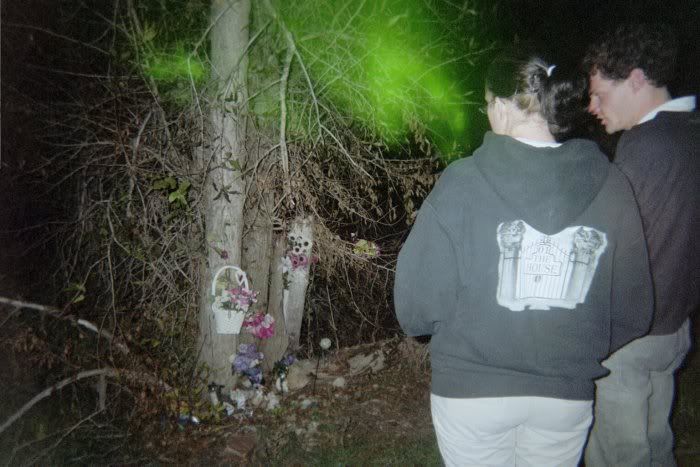 "Green is normally not an error in film processing...green mists and and streaks usually appear in special occasion photos, such as funerals and weddings..." --http://ghoststudy.com/monthly/apr04/green.html

From what I've read, green energy is a direct signal from the dead, and is usually a good sign. Maybe the girl who was buried here was trying to tell us that she's ok? Or maybe it really is just an error in film processing.